As per the survey report of Google trend, Laravel has secured the most powerful PHP framework in 2017.Currently, Laravel has introduced new version 5.4 with Vue.js as default front end language to make the Laravel Full stack framework for the developers. Laravel also support the Angular 2 as front-end frameworks to develop the small to enterprise level web application. Modular structure with default library like cashier, validators, Elixir makes Laravel a perfect framework for the developers. I have identified the Top 5 platforms built on Laravel based on Traffic in 2017.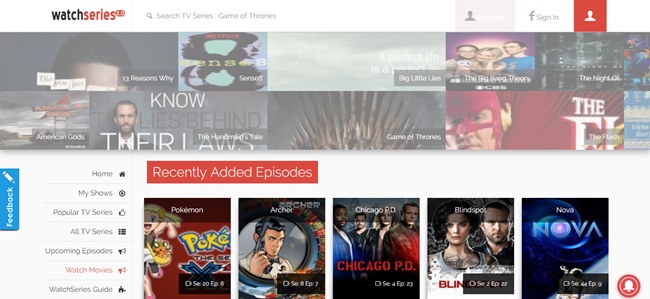 Watchseries is very popular portal to watch web series video online for free. You can subscribe to your favourite serials and episodes, you can add in Facebook profile as your favourite show with notification in Facebook to get the update of latest shows.
Approx. Traffic in April-2017: 40M+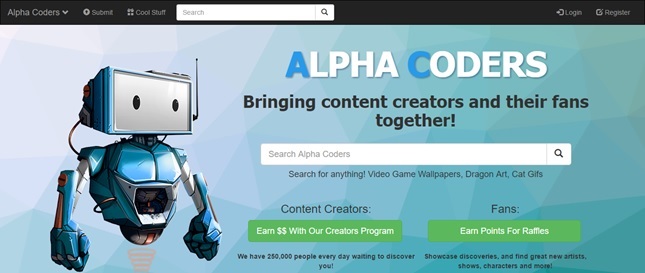 AlphaCoders connect the content creators and fans to collaborate with some revenue earning opportunity. You can find the interesting art, images, avatar etc. as content in alphacoders. Due to business model of the portal, it's getting huge traffic and expanding worldwide, currently most popular in USA & Europe.
Approx. Traffic in April-2017: 15M+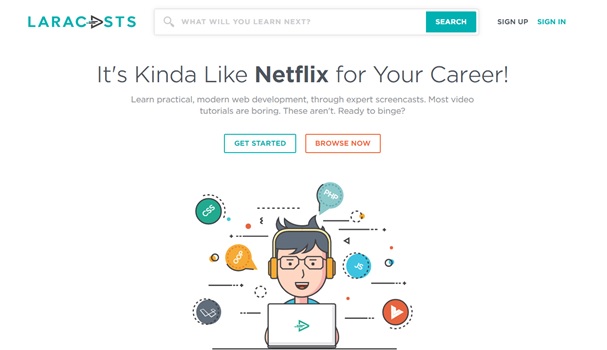 Laracasts is specially developed for educating developers to make them master of Laravel and provide a new experience to write the PHP code for small to enterprise level web application easily. It's backed by Laravel community founder. A user can subscribe to the website to learn the Laravel from beginner to master level course. In Laracasts you can post technical query and expert will help you to solve that issue.
Approx. Traffic in April-2017: 5M+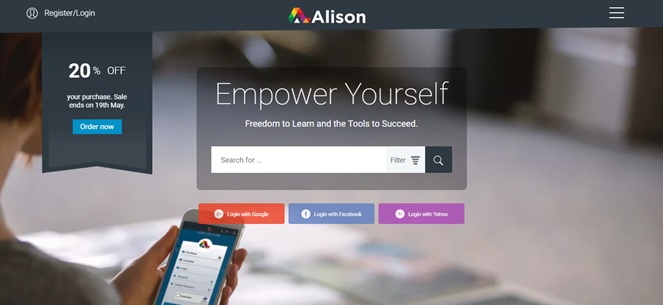 Alison is a Learning management system where you can enroll for the various course category like IT, Medical, Marketing and Language with certification for course. It's getting popular worldwide due to their vision- "We believe that through education, everyone has the power to change their lives, and ultimately the world, for the better So knowledge should be free to access". Today they have crossed more than 10M learner across 195 country.
Approx. Traffic in April-2017 : 4M+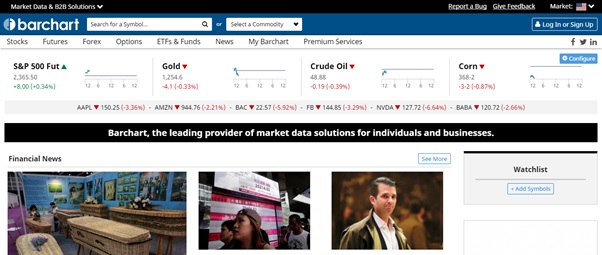 Barchart is leading portal for financial experts and businesses to get the latest market data for US, UK, Australia and Canadian stock market i.e. stock, commodity, gold, currency exchange and option data. It also provides the trading software to their members to trade online for the various European market.
Approx. Traffic in April-2017: 3M+
Work with best, and Hire Laravel PHP Developers and Serial Entrepreneurs to build a next Unicorn together. We love to build Startups and we're the experts in (Angular/Vue.js, Laravel/Node. MySQL/MongoDB)